The oldest Velosolex have this year no less than 60 years old. After having long frequented the roads of France and elsewhere, they sleep today often forgotten in garages and other storage. Flea markets are a good place to find one but there is a good chance of finding it in "barn exit" status when it is acquired. Rusted frame, engine blocked and lack of parts are often required and requires the realization of a complete restoration!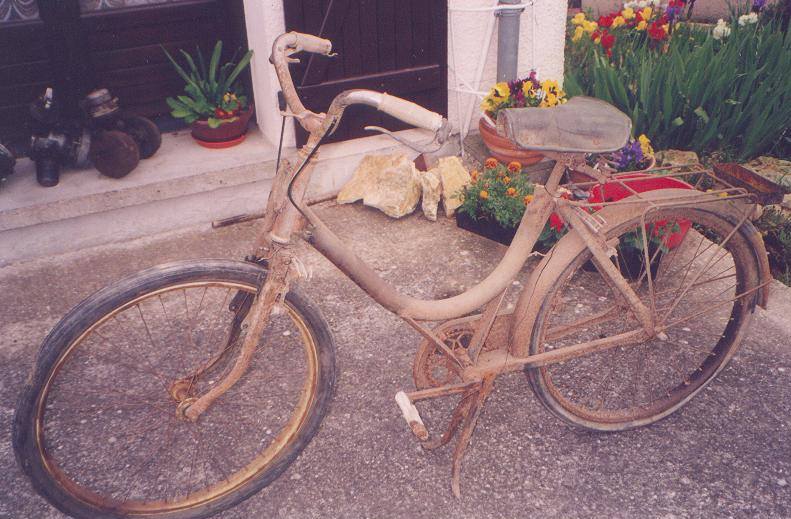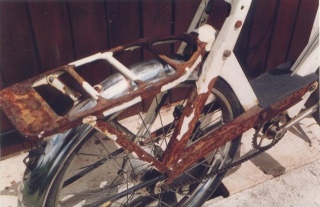 _________________________________
Here are some renovation tips. They mainly apply to Solex with pebbles:


Opposite a Solex S2200 before its restoration. It was found in a flea market in a small village in northern France.
The engine does not start but is not blocked, the frame is more or less corroded, all the chrome parts are highly rusted .... Its general condition requires a complete restoration!
 
 
 
FIRST STEP

 
 
 

Repair of a Solex engine

The Velosolex motors are very simple in design and therefore very robust and easy to repair.
Tank, fuel pump, carburettor, ignition, spark plug, solex clutch with a magnifying glass...
The wear parts such as segmentation and joints that guarantee the performance of the engines are still found at the new condition...
 
 
 
SECOND STEP

 
 
 




Restoration of the frame

The restoration of the frame begins with a complete disassembly, followed by stripping to remove rust and old paints worn by time. Then come the steps of protection against corrosion and the final paint.
Very important is the treatment of unpainted parts such as screw or other that bring much to the final result...
 
 
 
THIRD STEP

 
 
 

Rebuilding the chrome

Essential step whose amount of work will depend on the initial state of the handlebars, rims and other parts of the pedals...

 
 
 

FOURTH STEP

 
 
 

Renovation of wheels

Velosolex have evolved over the years, their wheels too. The size of the wheels decreases, their shape changes but the design of the tires remains the same to guarantee the best transmission of force by contact with the roller...
 
 
 

...