The tank is a very important part in the operation of the engine. It must be absolutely clean not to stay on the down side of the road. The rust, the remains of oil several years old and the impurities contained in the tank lead to the clogging of the gas lines and jet until the Solex.
There are several kinds of tanks: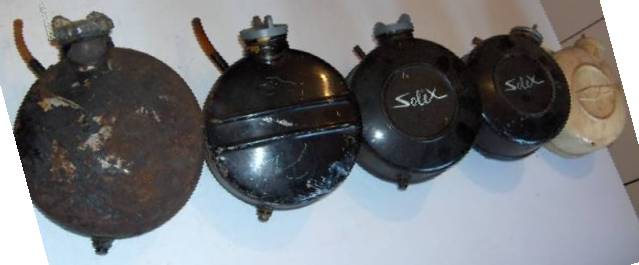 The first models of Solex up to some S 3800 are equipped with steel tanks, simple geometry at the beginning, then with two horizontal ribs that will be replaced by a round stamp with the brand Solex painted in the center. For other models, S 3800 from October 1966 to Solex 5000, they are black plastics except those mounted on the S 3800 "Luxury" and 5000 which are white plastic or gray.
The plastic tanks are cleanable with pressurized water, having first disassembled the small filter, accessible through the line connecting the tank to the fuel pump.

The steel tanks require a further cleaning. They must be absolutely clean inside. For those who are rusty, partially fill them with gravel, shake them, and then clean them with gasoline. There are products on the market that allow to deposit a layer of varnish at the bottom which thus traps all the impurities.
The blows and bumps are harder to hide. For smaller shots, use a gas-resistant sealant. For larger and holes, there is the possibility of making a tin solder. For this, the tank must be well cleaned, without any trace of hydrocarbons or rust, and the steel must be sanded "blank". Then prepare the surface to receive the tin by applying flux (sort of cream) and fill the hole with the tin with a soldering iron. The excesses of the solder are to be eliminated with a rasp and a thin layer of putty can do the finishing. Before applying the final black paint, a coat of primer is necessary.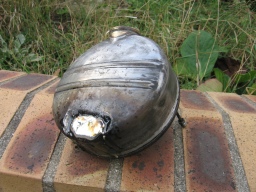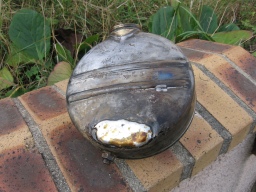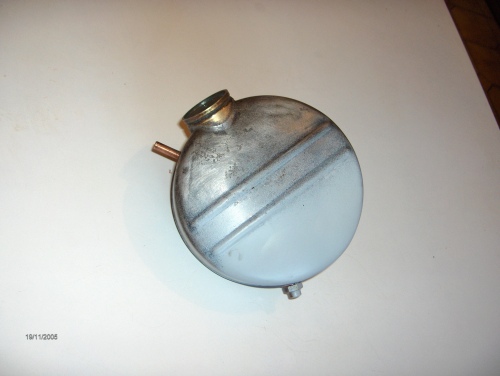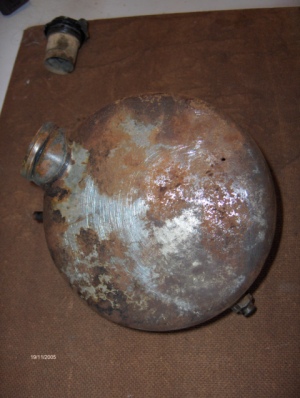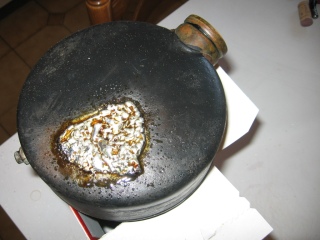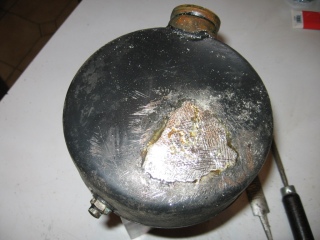 The engine is now clean. Once back on the frame, it should not present difficulties to restart. If this is not the case, check that the spark plug gives a spark by holding it with an insulating pliers in contact with the cylinder, high voltage cable mounted while rotating the engine.